ABOUT YOUR CONSULTANT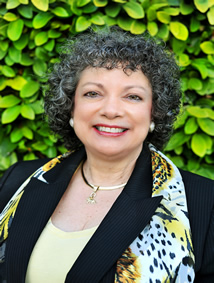 Jeanie Talbot, PHR, PHRca, SHRM-CP, is Principal Consultant of Talbot HR Solutions, a human resource consulting firm that, since 2005, has provided employment-related management training, systems analysis and organizational development services to corporations and non-profit organizations.
For more than 20 years, Jeanie has been engaged in assisting individuals and companies in resolving a variety of human resource-related challenges. Jeanieís experience includes serving as a recruiter for a West Los Angeles-based support staff placement firm; participating as a team member for a well-known entertainment industry collective bargaining unit; serving as Human Resource Manager for a Southern California defense contracting firm.
Jeanie holds a B.A. in International Relations from Occidental College (Eagle Rock, CA). She is a Certified Professional in Human Resources, is a current member of the Society for Human Resource Management, the world's largest professional association devoted to human resource management and is a current Board Member of the South Bay Chapter of the Professionals in Human Resources Association, where she also has served on the Chapter's Professional Development Committee.
Celebrating 16 years at California State University Dominguez Hills, Jeanie teaches Basic and Advanced Human Resource Management; Management and Supervision and the SHRM Human Resource Certification Prep courses through the Extended and International Education Division. She has co-authored several of the programís course components and currently serves as a member of the Programís Advisory Board.